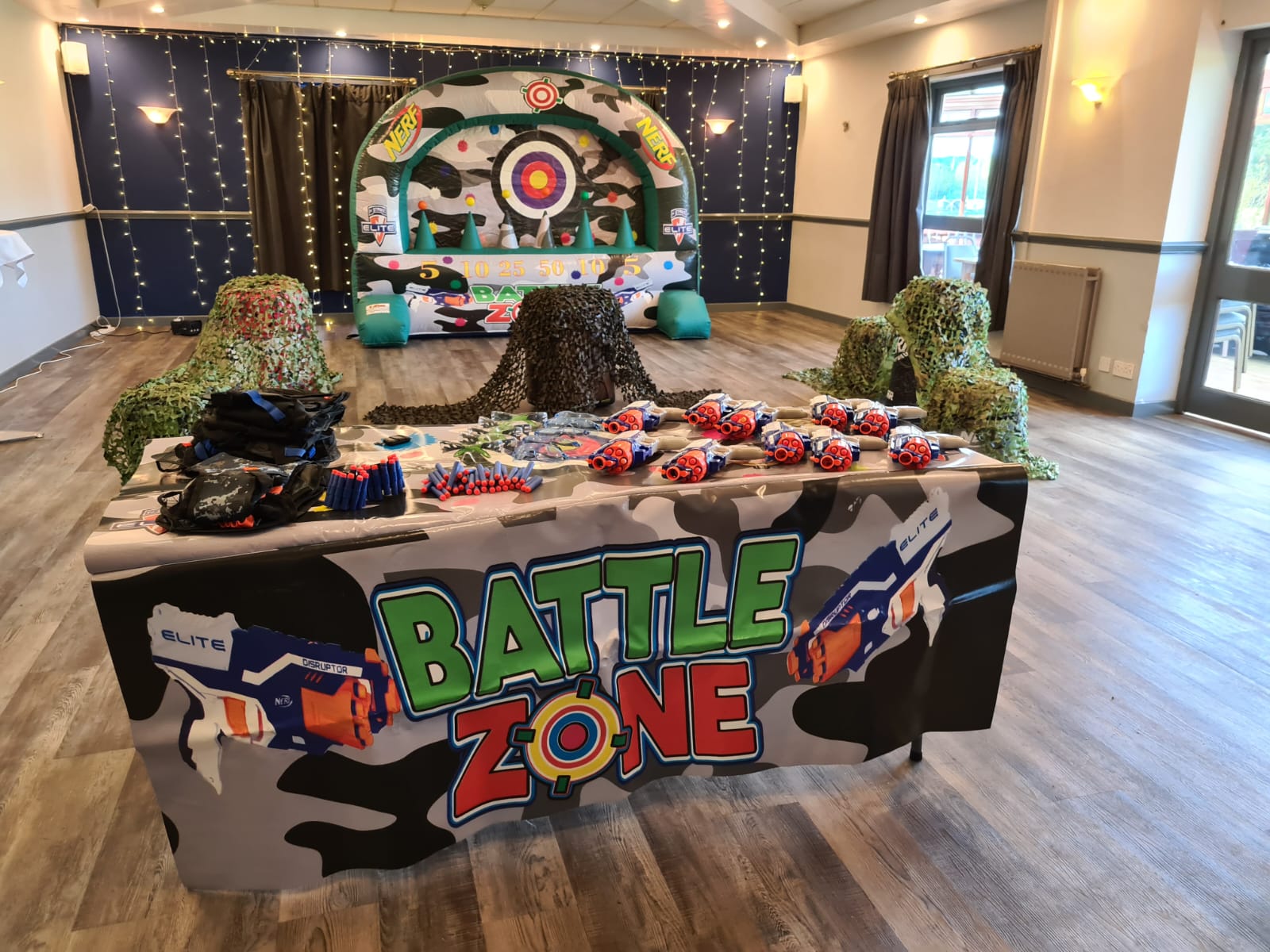 Battle Shoot Zone 
Battle Guns, Bullets, Vests and goggles all included.
We supply the above equipment for 10-12 children at one time.
We suggest 2 teams 5 aside to battle ( this does not have to be followed you can do it your way)
We set the scene not only with the inflatable target but also we provide netting and bollards.
Smoke Machine can be added £10
ONLY £100